I offer professional editing services, including developmental and substantive editing, line editing, copyediting, proofreading, fact checking, and publication project management.
​
I have worked on books, articles, white papers, marketing collateral, classroom materials, and nonprofit and corporate reports in the areas of spirituality, religion, self-help, psychology, yoga, health and wellness, outdoor sports, food and recipes, nutrition, green building, architecture, the environment, green living, and gardening. I also edit K-12 classroom materials for students and teachers.
A FEW OF THE BOOKS I'VE EDITED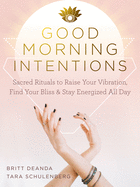 A
Hello Writer!
​
Have you discovered or created a unique path to healing or personal transformation—mental, physical, spiritual, emotional—that you want to share with the world?
Do you have an idea for a book you want to write—a mind-body-spirit, health and wellness, self-help, advice, fitness and endurance sports, how-to, or psychology book?
But you don't know how to get started? Maybe you're not even sure if your idea is book-worthy.
I'm a book coach. And I can help.
I can guide you in organizing your thoughts, ideas, and goals. You'll reveal clarity on your concept, the details to include, in what order, how to structure it, and for whom. Together we can create a roadmap for your book. So when it's time to write the manuscript, you'll know with certainty and confidence which fork to take.
After that, I can help you craft a proposal that presents the case for your concept that's structured and polished, ready to be sent to agents and publishers.
T
"Gretel has been a real treat to work with! She is always prompt, patient, and thorough, and her work is immaculate. I'll be recommending her to anyone needing editorial services because I'm positive they'll be just as happy working with her as I have been." ~Sarah L.
01
"Gretel is a great copyeditor to hire for books. She definitely has all the rules down, but more
importantly
she rides the fine balances in ways I appreciate. Between maintaining authorial voice and inserting correct grammar, pointing out inconsistencies and acknowledging quirks, querying diction for refined communication and celebrating inventiveness in language, calling for sources and working within our parameters for citation, she brings out the best in books. She is also very conscientious about meeting the needs of our publishing house and is always on the lookout for ways to expand her skills. A highly valued member of my freelance team!" ~Jennifer H.
02
"In my opinion, you have just the kind of light touch that is my personal preference and it's something that not all editors and even copyeditors agree on or prefer. I've found that some tend to over-edit and sometimes even change the meaning of a sentence, and the editor's presence is too obvious. I think you are one of those editors who gets that it isn't the editor's job to make his or her presence be known but to bring out the writer's voice in the clearest and most accessible way. Plus, you have turned these [projects] around on time or early." ~Kelly B.
03